Discover Melbourne Australia with Kids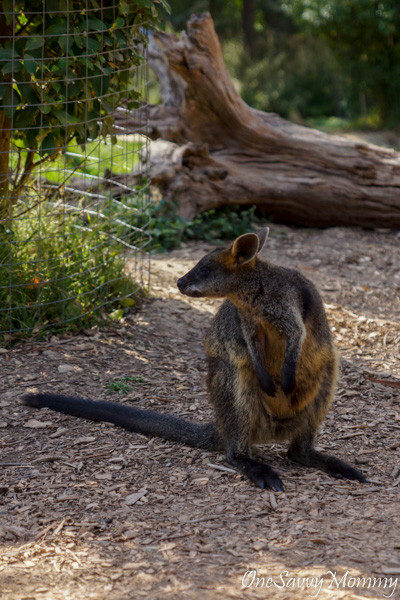 Discover Melbourne Australia with kids. See tips on what to do and where to eat. And also how to get around Melbourne by renting a car.
How to Get There?
There are few airlines that fly direct from Singapore to Melbourne (Singapore Airlines, Jetstar, Scoot, Qantas). If you are flying from Philippines, Philippine Airlines fly direct as well. Otherwise, Singapore would always be a good country for a holiday stopover.
The best fares and flight time that we found when planning for the trip (4-5 months away from flight date) was with Singapore Airlines (SQ). It cost around SG$550-600 per adult passenger. Few years back, we flew with Qantas and it was about SG$500. Based from experience, I would prefer to fly with SQ when travelling with kids. The crew are friendly and their in flight entertainment is awesome.
Where to Stay?
We stayed at a very good friend's home. It is located in suburb in north-west Melbourne. I would highly recommend to stay in suburb if you want to experience living like a local. Airbnb would be the best place to look for one.
If you are in Melbourne for 3-4 nights, perhaps a stay in the central area would be best. We previously stayed at Radisson on Flagstaff Gardens in 2011 and service was wonderful. Check out their website here.
How Long to Stay?
We stayed for 12D11N. Our schedule is pretty easy as we are visiting Melbourne Australia with kids for the first time. We only aimed to visit at least one 'tourist spot' per day. If I could turn back time, I would probably squeeze in a side trip to Tasmania for 2 nights.
Sydney and Melbourne visits are probably the most popular combination if you have 1 week to spare. Perhaps 3 nights each in Sydney and Melbourne.
When to Go?
The month of March marks the start of Autumn. However, when we arrived, the weather was hot just like summer. Weather these days are unpredictable especially in Melbourne. It long had the reputation as a city that can go through four seasons all in one day. I heed to my friend's advice to always pack our umbrellas even if the day seemed sunny.
What to Bring?
For clothes, layering would be your best bet for any season. If you are going during summer/autumn months, then short sleeve shirts with pull-on sweaters or light jackets would be good. For winter/fall months, please bring long sleeve shirts with fleece or wool jackets / down coats. I find Uniqlo store the most reasonable place to purchase jackets, socks, gloves and warmers all year round.
For shoes, you won't go wrong with hi-cut sneakers or boots. Australia has lot of good beaches so a nice pair of slippers is a must! Don't forget your sunglasses and hats too. Beach  tents are nice to have if you are visiting during summer. You can easily purchase one from Melbourne shops. We bought one and brought it back to Singapore. It is perfect for our  East Coast Park trips.
If you are planning to visit Philip Island in Melbourne, a light cotton jacket is a must. It gets pretty chilly in the evening there.
For milk and cereals, it is easy to purchase from grocery. There are ample choices from either Coles or Woolworths.
Lastly, don't forget to bring power plug converter! If you don't have one, perhaps it is time to get a universal travel adapter/converter.
How to get Around?
Melbourne is huge. Taxis are expensive. In Melbourne with kids, renting a car was the easiest option. There are many options for car rental in Melbourne.
Things to consider in choosing the right car for your trip:
Vehicle type – What kind of car would you need? Auto or manual? SUV or not? Fuel isn't cheap as well, so keep in mind to select a fuel efficient car.
Proximity – Where to pick up and drop off your car? Ideal location would be of course near Melbourne airport.
GPS – You would need GPS to travel around. Look for a good deal that includes this. Sometimes it is cheaper to buy one. Using googlemaps is a good alternative as well.
Car seats – You need this with kids. Laws in Australia about car seats are strict. There are lots of expressways so they are a must. Unless you can bring them in Australia or borrow from a family/friend, best to get the car seats bundled with your car hire.
Insurance – You need to think how much coverage would you need as well. You need to pay additional premium if you want zero liability in  the event of an accident or damage to the vehicle.
Cost – Depending on the car type, model and length of rental (days), cost varies.
In the end, we chose to hire from Apex Australia. Don't forget to take photos of any scratches/dents that are already in the car prior to your usage and report to the company right away.
TIP: For city tour: parking in the city is very expensive so best to park it close to the city where you can take the city buses to roam around. If you are parking in an open area, make sure to purchase a parking coupon and display it in your car. Parking fines are steep (AU$79 and up).
What to Do?
There are many places to explore in Melbourne Australia with kids. Check out our family's top 10 picks.
Great Ocean Road was on the list too. However, it is a long drive. Perhaps not ideal for 2 kids under 5. We will save it for future visit.
What and Where to Eat?
Mostly, we ate at the cafeteria/cafe where we visited. A meal for 1 person cost about AU$10-15.  Most places also allow you to bring your own food and they have picnic tables where families can enjoy food/snacks.
In the CBD area, don't forget to try Lindt's hot chocolate and perhaps take home some Lindt choco goodies.
You can choose from milk or dark chocolate. It will be served as in the photo below. You will mix it yourself.
Something not be missed is perhaps the beef pie. We were not able to take any decent beef pies. They were gone before I remembered to do so! Photo below credit to the owner.
There is also chinese food at the heart of Melbourne. We ate at Shanghai Dragon Dumpling House. It is small eatery that serves traditional xiao long bao, pork buns and dumplings.  They have huge servings for sharing. Thanks for my locale friend who recommended the place!
Snapshot of their menu.
Thanks for reading! Do consider visiting Melbourne Australia with kids!
---
---