New Moms Checklist: Top 5 Postpartum Must Haves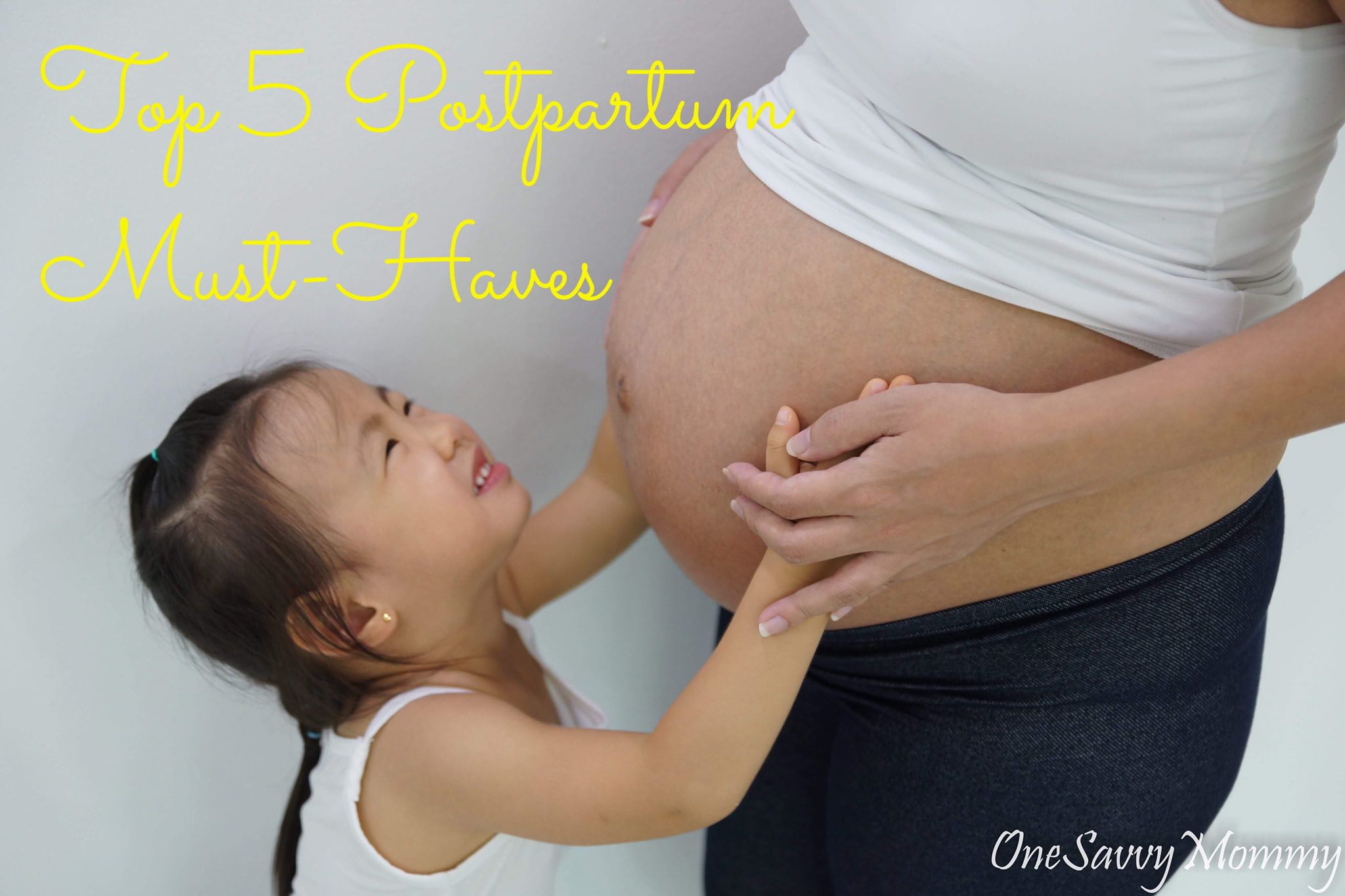 The newborn checklist is complete. You found the new crib that fits perfectly in your newly painted nursery room, the most savvy looking stroller and even that fancy baby swing. Everything is sorted and you are soooo ready to pop. Well, have you thought about what YOU would need after giving birth? Here are top 5 postpartum must haves that I personally found useful in recovering from both of my pregnancies.
1. Postpartum Massage
Postpartum massages help new moms recover from the pregnancy and labor. There are many types of postnatal massages. Personally I prefer the traditional Jamu massage. It starts with a homemade sauna using a chair, huge wrap (bedsheets are useful), and small pot of burning charcoal. This step helps the body warm up and get ready for the massage. Next step is the use of hot stone to gently massage the important parts of the body especially around the uterus area. They say it helps with lochia. The rest of the body massage normally involves using jamu oil. And the last step is using a traditional wrap to do the tummy binding. A jamu paste is applied around the tummy area as well before covering. I do not like the wrap and binding part as it is uncomfortable. However, it helps in getting a slimmer tummy after completing the massage sessions!
And did I mention this massage also helps with breastfeeding? A good therapist will help a new mom struggling with milk supply. The massage helps improve the milk flow and unclog milk ducts. If possible, it is best to feed your baby or pump first before starting the massage.
One session of postpartum massage normally last for 90 minutes. I would recommend to do at least 7-10 sessions for maximum benefits. And do start your first session as soon as you get out of the hospital. For c-section delivery, you might need to wait a little longer. My therapist would normally recommend at least 2 weeks wait for uncomplicated c-section deliveries. Best to consult your OB for the best timing.
2. Tummy Binder
With my first baby, I did not buy a tummy binder. I thought a tummy binder is probably unnecessary (and just a marketing cr@p for new moms!). With my 2nd delivery, I have more experience and knew that a good tummy binder helps moms get back in shape! A friend recommended to try the brand Wink. Their ultimate belly and hip shaper isn't cheap. But boy it was worth every $!
I would say it is good to wear the binder 24/7 for 3 to 6 months . Once the binder gets 'too big', do change to the next smaller size.
I'm sure there are other excellent brands out there that would suit your style and budget. Whatever it takes, do make sure to add tummy binder on your to-buy list!
3. Donut pillow
Donut pillows are really useful to help lessen the pain after normal delivery. A donut shaped cushion helps lessen the pressure off your perineum especially if you choose to do an episiotomy. This item does not come high in the list of essentials for new moms so you will probably need more time to look for it.
4. Breast pump
Whether you intend to breastfeed or not, I think it is best to have a good set of breast pump. As nature has intended, your milk will kick in after you deliver your baby. For some, it is a few hours after delivery and for others, after few days. If you choose to breastfeed and baby isn't latching well or you have milk oversupply, pumping will help alleviate the fullness that might lead to clogged ducts and/or mastitis. If milk hasn't come yet and baby is still learning to latch, pumping will help stimulate your breasts. And if you choose not to breastfeed and just want to dry up without using medicines, you can still use the breast pump to get the milk out.
There are 3 types of breast pumps – manual, battery operated and electric pumps. Manual breast pumps are cheapest and hospital grade double electric pumps are most expensive. Personally, I'm using Medela single electric pump. It has been with me for 5 years and still working.
5. Bra Tops
Gone are those days where you need to wear a bra separate with your spaghetti strap top. Bra tops are conveniently padded spaghetti strap tops. Bra tops are good for nursing as they are flexible and accessible.  Choose those ones where nursing pads can easily be stuck on. Personally, I love the Uniqlo brand tops. They come in different colors and they are stretchy!
---
---