Mid Autumn Festival at Gardens by the Bay 2017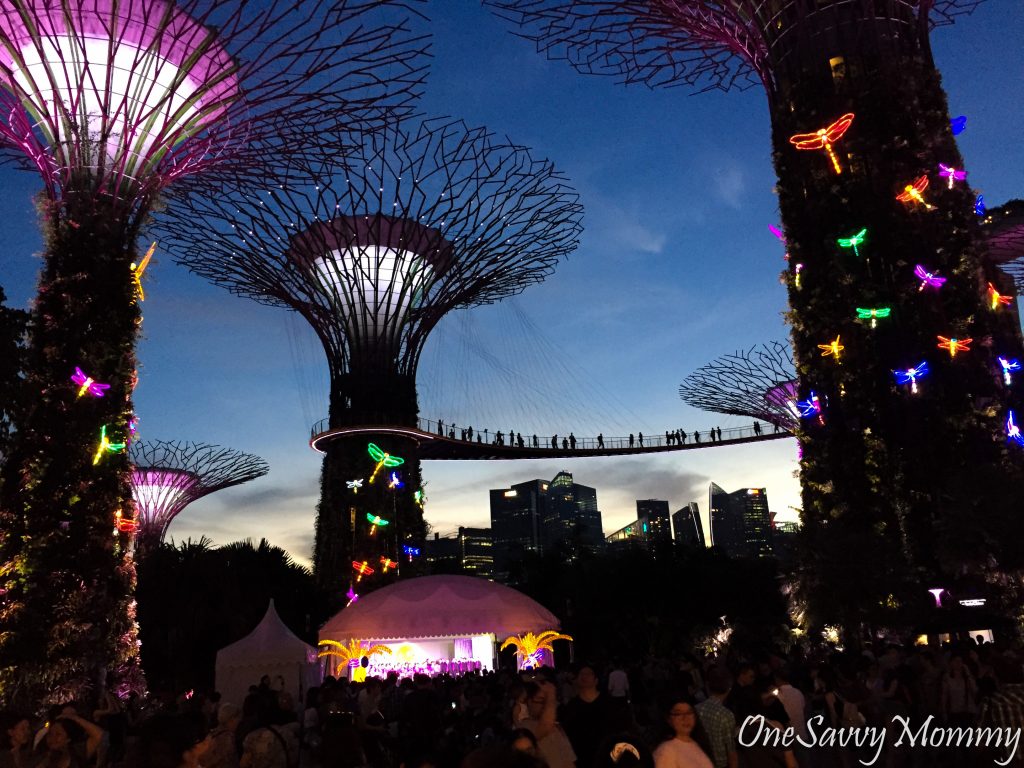 Looking for something to do with the kids this weekend? Head down to celebrate Mid Autumn Festival at Gardens by the Bay and enjoy the beautiful lanterns setup and decors. Note last day is on Oct 8 2017!
There are also performances and activities to keep the kids entertained. Best of all – it is FREE! No entrance ticket required as all activities are outside the dome. See the park map and schedule below.
FUN ZONE
My recommendation is to arrive around 5pm when it is a lot cooler. Whilst waiting for the sunset, go straight to the FUN ZONE with the kids to enjoy lantern making or umbrella painting.  It costs about SG$8 for a lantern and SG$10 for umbrella.
There are also 2 booths of carnival games for all to enjoy.
There are also booths that sell balloons. Don't miss the booth for lantern riddles if you are good in riddles. They are written in Chinese, join and have fun!
FOOD STREET
You won't go hungry as well as there are tons of food for all. Head down to FOOD STREET.
You can also bring picnic mat and enjoy the Marina Bay Sands with SUPERTREES view while munching your supper/snack. It is right in front of FOOD STREET.
Check out some of the food and drink stalls below! Not to be missed are the thai fried ice cream rolls, takoyaki, fried pork sticks, churros and a lot more! Don't forget to try the smelly tofu which is located on the last stall from the entrance!
LANTERNS AND DECORS
After sunset, the lights are on. Enjoy taking selfies and wefies with the ants, bees and dragonflies!
Don't forget to go over the DRAGONFLY BRIDGE to see the "floating lanterns". Try to look out for the ducks! It gets crowded and the bridge gets wiggly. Don't be surprised if you need to queue to get into the bridge.
Thanks for reading! If you missed this year's Mid Autumn Festival at Gardens by the Bay, do make time for next year's! Bookmark this link.
---
---